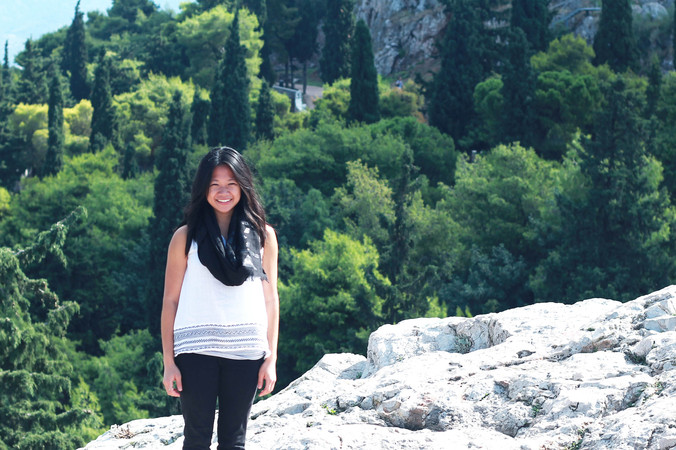 My Failures, God's Acceptance
From a very young age, I remember trying. Trying at lots of different things. Trying and trying, but never succeeding.
The Kitchen Table
I have countless memories from when I was around 11 or 12 years old sitting around our white, rectangular kitchen table. It was always after dinner, the table had been cleaned off, and I had my books from school spread all over, along with a notepad, a pencil, and a big eraser. My dad would be sitting by my side, trying to explain what I was supposed to have learned in class as we would go through exercises together. I would then try to solve a problem by myself… only to find out that I had done it wrong… again. I was frustrated, disappointed, and felt hopeless because it seemed like failure was inevitable. In the process of continuing to try – in school, with friendships, and with family – I became a slave to perfection. What I did was never good enough to be accepted.
The Truth
When I entered university, I heard more about a God who offered unconditional acceptance through His Son, Jesus. I read in the Bible about how although I had many imperfections, although I kept making mistakes, I could still be cherished and loved just the same. I learned that it started with choosing to accept and believe Christ's death and resurrection as the way to begin a personal relationship with God. I continued to think about these truths.
The Run
One day in university, my friend invited me to go a run with her. While running together, I soon found out that my friend was extremely fast, and I didn't have the strength to keep up. I told her to go ahead of me. While I ran alone, all the thoughts from when I was younger came back into my mind – "You can try, but you can never do it. You're not good enough. You won't measure up. You've already failed." In the midst of these thoughts, I looked in the distance to see how far I had left to run, and I saw another runner coming towards me. We ran closer and closer to one another. And then I saw that it was my friend who had run ahead earlier. When we reached each other, she simply smiled, and then, without saying a word, came by my side and finished the run with me.
The Realization
And that's when it all made sense. I realized that God, like my friend who I was running with, wanted to pursue me, despite what I could or could not achieve and despite my inabilities. With God, I realized that I didn't have to prove myself because He had already accepted me because of Christ's sacrifice on the cross for me. Now, though I still try at different things in life, it's different. I'm continually learning again and again that my true and ultimate affirmation and acceptance is, and can only be found in, God.
Learn more about Jesus