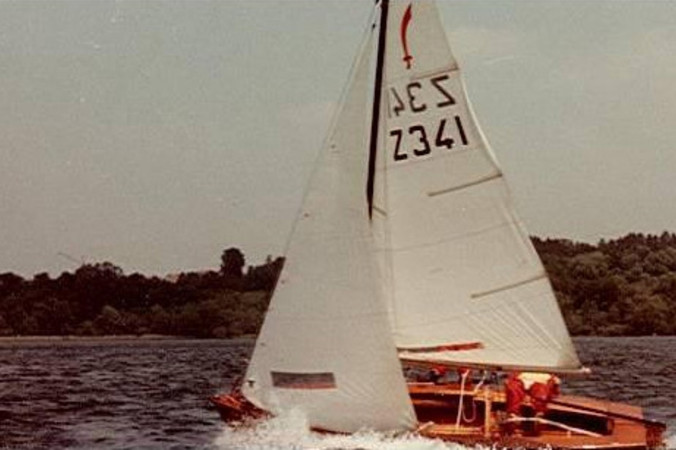 God is not a spoilsport
We had lost again!
We had always been among the front-runners in sailing regattas. But this weekend everything was going wrong. For the third time, my brother and I were the last ones to sail across the finish line. Frustrated and someone perplexed, we drifted to the next start. What was going on?!?
"Doesn't Jesus want me to be happy?"
This question flashed through my head. Might be Christians should not be full of joy and excitement? "What a dumb question! What kind of a God would that be?" I answered myself. Nevertheless, I was afraid, because just a week before I had decided to allow God to be in charge of my life, and maybe a sailing tournament was a little bit too worldly? "Who knows what God really wants?"
Desperate, I prayed silently,
"Jesus, I have been sailing intensely since I was a kid. Am I not allowed to sail anymore? If that's what you want to tell me, let us lose one more time! I cannot live without being able to sail, but I want to obey you. However, if it's ok with you that I continue to sail (and why wouldn't you want me to?), then say it loud and clear!"
Following a good start,
I soon noticed that all the other boats were sailing on the left side. We immediately turned in their direction in order to not be left out totally and also to be in the best possible position for tacking at the first buoy.
Suddenly the wind changed direction,
and we didn't even have to press to reach the buoy at all. We had an ideal situation – All we had to do was to loosen the sail a bit and sail straight to the buoy. Suddenly the wind was no longer good for the others, and they all had to sail virtually the same course back. After passing the first marker buoy, we sailed the next two legs and then sailed hard again into the wind across the finish line – ahead by 200 meters!
God is not a spoilsport! He loves me just as I am. God does not want to take anything away from me. He knows what is important to me and even helps me to develop myself.
"Commit your work to the Lord, and your plans will be established." Proverbs 16:3
In the years to come
God did a lot more than allowing me to enjoy my hobby: He healed my body so that I became fruitful again and today we enjoy our 4 grown up children plus he saved my marriage from devorce! Search for: horst-reiser-2.
Do you want to contact me? Don't hesitate
Learn more about Jesus