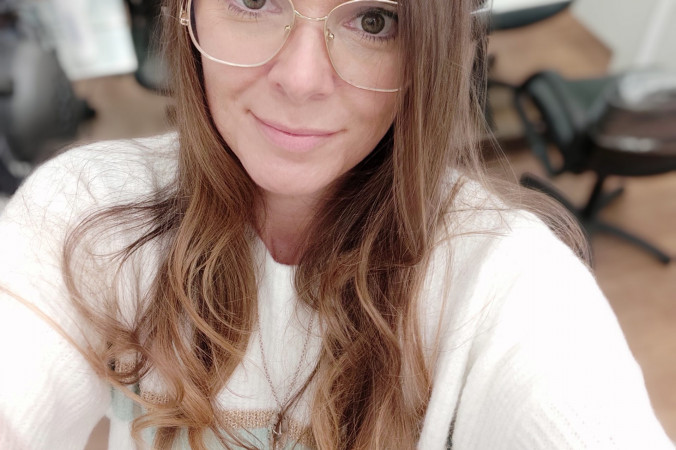 God wanted me to live
My birth was a miracle!
I grew up in a home with a deep conviction of faith. I am an answer to a prayer my mum did when she was barren. More than a healing prayer, she made the promise to dedicate her future children to God. She was healed during a worship and she got my big sister and me.
A healing miracle
From a very young age, I have had a skin disease. When I was 10, I refused for the umpteenth time to go through a treatment but at a meeting in church when I stood up for the prayer with the laying-on of hands I was healed. This moment had been an important milestone in my childhood.
A lost soul
I was a tumultuous, difficult and jealous child and everything got worse as a teenage girl. My unhappiness was growing up to the point that I would starve myself and suffer from anorexia. I felt empty with a need to be reassured and approved by others. I was lacking confidence, which led me to put God aside thinking that I was not good enough for Him. I found refuge in anything that could bring me a pretence of well-being: friends, music, cigarettes, drugs and multiple relationships… I was willing to do anything to feel loved to the point of losing respect for myself. On the outside I was a happy girl but inside I was dead. My heart was sad and divided because deep down I knew God was the truth but my addictions were too strong to commit with Him. Often I would make the decision to stop my folly but it never lasted because I was trying by myself. For me life with God was just a religion with an endless list of prohibitions. As someone with a rebellious temper, I wanted to keep my freedom but to which cost…. Over the years, my fear of God subsided in my heart to give way to chaos. At home, everything was a source of conflict and my way of life was in opposition to my parents' faith. I had made my decision. When I turned 18 I would leave my house to live far away from God, and rules. Fortunately, Christ intervened.
D-day
A few months before I came of age, a camp meeting was organised by our church. God was waiting for me there. Although I had attended thousands of meetings since I was young, at that moment the love of God struck me in the heart. It felt like a shock: "I could have it too!" God showed me all the love he had for me at the cross but also the awfulness of my sin, which made me realise I had hurt Him and my relatives. I was weeping and I didn't feel able to stop but I eventually cried out to Him and asked for His forgiveness: "I wanted to make my life without you and look where I am now! I am lost without you! Save me!". I poured out my heart for hours until I was able to feel His peace and the conviction of being saved. I was filled of His presence and I was baptised in the Holy Spirit. From a girl scarred by life with no future I became the King's daughter and I was praising Him in new tongues! This is what God does! Jesus changed everything; He set me free from my chains and made me a new creature! I started from scratch and since then He has never left me. He has been my friend, my help, my confidant and He gave me a heart passionate for Him. I learnt thereafter that my parents had fasted and prayed the whole week before camp meeting. My salvation was an emergency; it was now or never.
Set aside
Today I am married and the mother of 4 beautiful children. God remembered my mum's prayer, not only He healed her from her infertility but now I am serving the Lord full-time alongside my husband within the pastoral ministry. Nobody would have relied on me but when God gives His grace, He does it perfectly.
Jesus is wonderful!
If you felt moved by my testimony, you can contact me and I will be delighted to respond.
Delphine
Learn more about Jesus