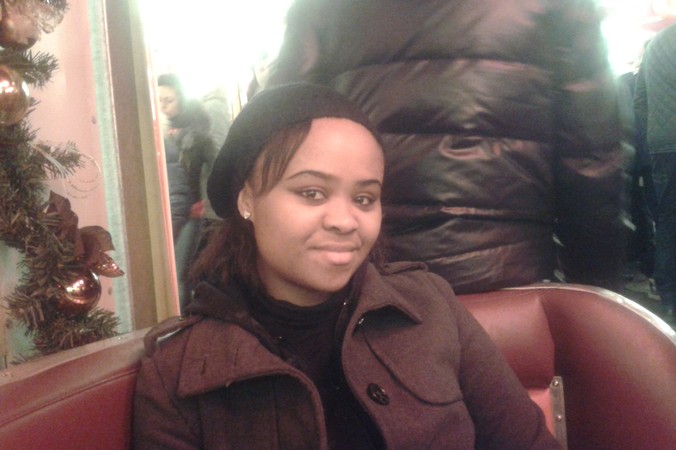 When God's love strikes, where there was no love...
To love, a difficult verb to apply
I grew up in a spiritually divided family and that lead to a lot of arguments between my parents. My mother is Catholic but my father was a Jehovah witness. He was supposed to be the spiritual leader of the family but, my mother was the one who took that role. I went to catechism and did many other things in the Catholic Church, not from personal conviction but to obey my mother. I received a very protective, severe education. My parents loved me, even though I did not feel it. I got gifts. However, it was their affection, their moral support that I was looking for. This created a void, that I sensed as a lack of love from my parents, which followed me everywhere. I was depressed, tired of everything and I was only a teenager !
A few years later, in 2006, in the United States, I've met someone who will change things around…
In high school, in the USA, I was still depressed, wondering why I existed. One day, I started reading the Bible. I attended an American Catholic Church who was known to be "miraculous". At that time, God sent me someone who touched me by her faith in Him and by her passion for the Bible. This person, a young woman, had something about her, a peace, a well-being that attracted me. She told me about her faith, invited me to her church and that was it !!! It was the turning point.
When I got back to France, I wanted to find a community like that young woman's.
I went to an evangelical church close to where I lived. I learned there the foundations of Christian faith : what it is like to have and to grow a personal relationship with the Lord Jesus-Christ. I also realized that He really is The way, The truth and The life. Since then, I can feel His love surrounding me each day and this love fulfills all my needs and beyond ! My fears are gone. My distress turned into joy, a "thirst for life". From now on, I live my life as an adventure which surprises me every day, despite the ups and downs. And that, I owe it to God.
"… And also that every man should eat and drink, and enjoy the good of all his labour, it is the gift of God." (Ecclesiastes 3:13)
God guided my life so well that I became a part time volunteer for the mission of Agape Campus Paris, a French Cru branch in Paris. Through this association, we share about God's love to the Parisian students.
If you want to know more about my journey with God, I am working on the English version of my blog. Feel free to contact me and I'll let you know how to get to it.
May God bless you !
Learn more about Jesus