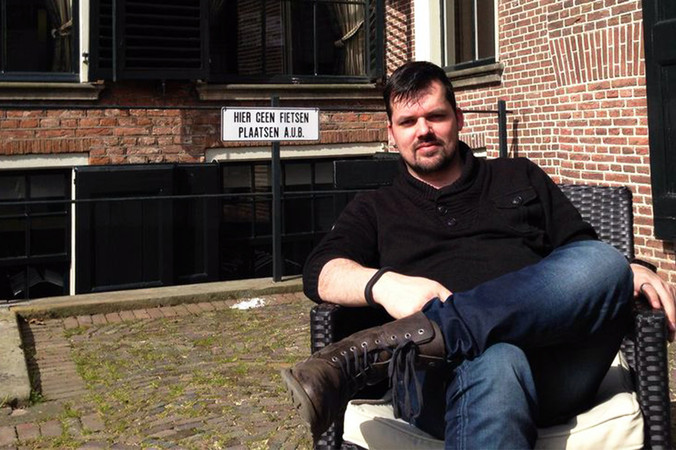 God loves me unconditionally
This is my story with God ... a story about God as Father. Just to say here already: knowing God as a Father I can trust, made my life complete.
Jesus fan
To be frank, I'm a huge Jesus fan (yes, I know, a real 90s expression). Through Jesus I know God. Through Jesus I can connect, talk and walk with God. Not with Him as a God who is far far away, but in a friendly manner.
When Jesus learned to pray it was like: "Our Father who art in heaven ..." That's maybe the best part of everything! Praying to God as my Father! Just as He was the Father of Jesus.
I knew there was something needed. God was unreachable by sin, guilt ... Frankly, for me personally there's no difference. It's just the case. Jesus laid down his life and died a cursed death on the cross (which is the story of Good Friday) to pay my debt. He died for the sin and sickness of the whole world. He rose from the dead (which is the story of Easter) to live forever and always be there for me.
Child of God
For as long as I can remember I already knew God. In the sense that I believe there is a God. I am convinced that Jesus is King. For me. But definitely not for me alone. He is entitled to the highest place. I cannot imagine any better Lord or stronger hero! I'm glad I got to know him, and that I am a child of God.
Believing in God is so obvious. Honestly, I have no spectacular conversion story. But I have a special story. Because my life is now put in a much larger perspective. God is not just a cold and clinical scientific fact. God is not just an imaginary friend. But a Father who loves unconditionally. One that can be trusted. Without that 'double' life I saw in the life of many people. He's the one who does not lie ... It's so special for me!
Discover every day
I live my life every day knowing God is there. Just that. Relaxing. I left many of the mandatory (churchy or Christian) structures behind. There is so much that's just a Christian habit without any meaning.
I'm still a God-seeker. Every day I want to discover something more of God. Pure. Stripped of all kinds of images imposed.
My daily prayer continues: "God, who are you really!" It's a great discovery.
And you?
Will you come to know God? Or talk? You can contact me. Or discover more, for example in the video below.
Learn more about Jesus