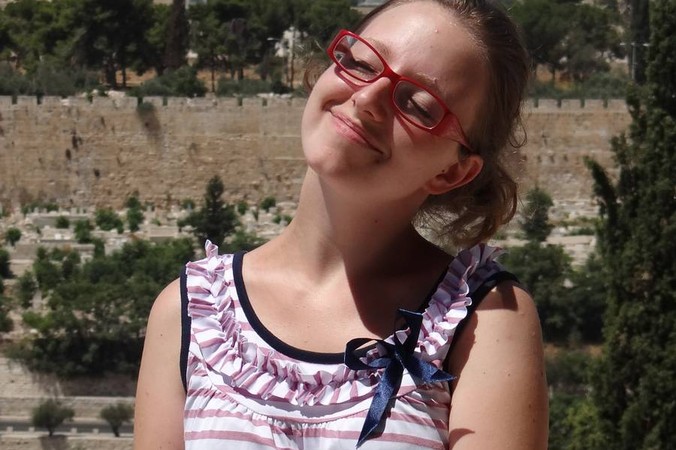 I live accidentally ?!
It's strange to live with the inner conviction that I do not belong to anyone. I have a family and surround myself with great in human beings, so really everything is fine, but … something is not right. Inside a sense of fear about the future and lack of security despite strong personality, character and independence. Fortunately, from the child I'm on the Light – Life community, called Oasis, a Catholic movement, by which I turned to God, and He slowly moved my heart with darkness. What was that about? Already I say. 🙂
My life had not been easy. At age 11 my mother died, I never knew my father, and raised me and my younger sister, grandparents, who were my foster family. Otherwise I would be in the child's home. I also have 3 younger brothers, with whom we were separated in childhood, living with his father. When I grew up, it's time strange questions and willingness to understand who I really am and that my existence is not an accident and a mistake. I felt like snatched from reality. I started to drill down – ask family about my origins and so on. I learned that my father wanted to make my abortion, and when my mother and grandparents did not consent, reportedly he wanted to sell me some family abroad under the illicit trafficking of children. It did not help me. I was smiling and cheerful outside, but inside I felt just .. poor. I was just sorry, I did not want to admit it to myself. I'm so strong, I can handle that.
After these messages in a fairly short period of time came to help me Father in heaven, when on one of the holiday trips of my community during worship healed me internally, explaining that I'm not a mistake, but planned already at the dawn of history his beloved daughter, He called into existence and assured about His love and care. How do I know and how He said it? I don't know, in adoration I just crying all the time. Perhaps all my grief, anger, uncertainty poured out of me in those tears and cleared me internally.
Since then, all the time accompanied me feel even sure that I am loved and under the loving care because I have a Mighty Father in Heaven who will not allow that happened to me something bad, independently of everything. Eventually I trusted God and gave myself to His leadership. I'm not afraid now about the future, because I know that He will take care about this. I do not have anything to fear, the Lord is with me. Now all of my favorite verses from Scripture make sense. 🙂
,, I though I was walking through the darkest valley, I fear no evil, cause You are with me " Ps 23, 4.
Learn more about Jesus